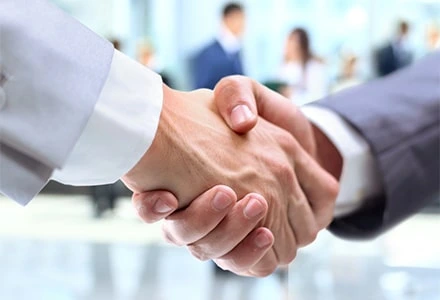 [ An Emerging ISO 9001:2015 Certified Company Dedicated to Human Healthcare ]
Healthzen was founded with the mission of "making lives healthier" by providing quality nutraceuticals with cutting-edge innovation. The company's vision is to be the leading provider of innovative nutraceuticals that improve the health and well-being of people around the globe.
Healthzen is a leading contract manufacturer of formulations in various categories of dosage forms, such as Softgels, Nutraceuticals, Gummies, Sprays, and Effervescent Tablets. Our products are evidence-based and are designed to support the body's natural ability to heal and maintain health.
We support companies by providing third-party manufacturing solutions and quality products so that they can concentrate on product branding and marketing. As a reliable third-party manufacturer of nutraceutical tablets, we focus on developing and manufacturing safe and effective softgels and effervescent tablets that meet the highest quality standards. Companies that work with us can reduce costs and remain flexible by limiting their required investment in new technologies, experts, and skills.
[ More than 60 Years of Experience ]
Why Healthzen ?
Healthzen is a professional and experienced healthcare partner you can trust. We are committed to providing our customers with a positive and supportive experience.
Here are some of the reasons why you should choose Healthzen:
• We are an innovative company that is always looking for new ways to improve our products and services.
• We are a highly qualified team of professionals with a wealth of experience in the nutraceutical industry.
• We are a reliable partner that you can count on to deliver on our promises.
Versatile Management Team
Our well-versed management team drives exceptional organizational success as they oversee product portfolio management, commercial operations, and regulatory affairs for the organization. Their steadfast dedication to upholding the highest standards of quality, safety, and effectiveness has been instrumental in establishing Healthzen's reputation as a trusted third-party manufacturer and exporter of gummies and nutritional gummies.
Under their guidance, Healthzen consistently follows Good Manufacturing Practices (GMP) to ensure that all products meet rigorous quality standards, from the initial stages of drug design to the final delivery of finished products. The expertise and unwavering commitment of our management team, who are well-versed in their field, are pivotal in the healthcare industry, providing safe and effective nutraceuticals to patients worldwide.
[ Our Guarantee ]
Quality Control Program
Healthzen is your one-stop shop for all your nutraceutical manufacturing needs. We offer a wide range of services, from concept development to manufacturing to quality control. We are also a pioneering manufacturer of syrups that prioritize quality control and quality assurance. Our QC/QA program is designed to ensure that all of our products meet the highest standards of quality.
The QC/QA program includes a number of different procedures, including:
• Raw material testing
• In-process testing
• Finished product testing
• Statistical process control
• Product release testing
[ Delivering top-quality products ]
State-of-the-Art Manufacturing Facility
Healthzen has established manufacturing facilities at Baddi, Himachal Pradesh, and Punjab Derabassi, both of which are equipped with cutting-edge technology and WHO-cGMP approved. At Baddi, Himachal Pradesh, our area of expertise spans a broad range of pharmaceuticals, including Anti-diabetic Drugs, Hormone Treatment, Antibiotics (Tablets and Dry Syrups), Anti-psychotic, and Anti-depressant medications. Additionally, our Punjab Derabassi facility is renowned for its exceptional Softgel and Nutraceutical production capabilities. The plant has separate blocks for Manufacturing Tablet, Dry Syrup, Effervescent Tablet Formulations, Gummies, Sprays, and Softgels. Our equipment, utilities, plant, and machinery meet rigorous international standards. Our formulation testing facilities are state-of-the-art, and our manufacturing processes adhere to the highest quality standards of the Indian Pharmacopoeia.
The plant follows a strict quality management system, which is certified by the WHO. The plant has a well-defined quality control system that ensures that all products manufactured there meet the highest quality standards.
The plant is also equipped with a state-of-the-art research and development facility, which is engaged in developing new and innovative products. The R&D facility is staffed by a team of experienced scientists who are working on developing new and innovative products for the treatment of various diseases.
Our Mission
Our mission at Healthzen (a leading third-party nutraceutical manufacturing company) is to revolutionize the health and wellness industry by leveraging our cutting-edge technologies, world-class facilities, and unmatched expertise to meticulously craft premium nutraceutical products that improve the patient's life.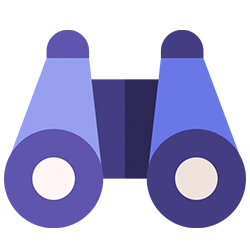 Our Vision
Our vision is to become the foremost global provider of innovative, science-backed, and premium-quality Nutraceutical products. We will achieve this by leveraging our world-class research and development capabilities, state-of-the-art manufacturing facilities, and global distribution network.
---
Our Core values